a sign of quality
On the original models Factory doors Geona, at the end of each door is a sign of quality metal coin with logo of a company.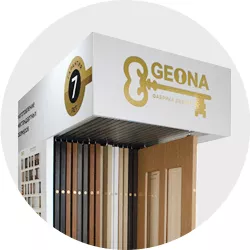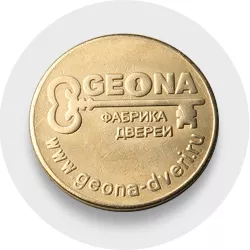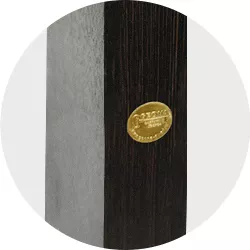 The ends of the leaf
The ends of the leaf Factory Geona covered on all sides including the top and bottom. This technology protects the door panel from moisture penetration through the upper and lower end, eliminating the risk of chipping and delamination, so that the service life of the door increases several times.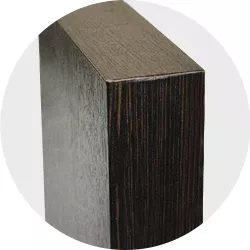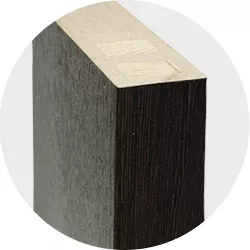 Door leaf
Original door leaf has an enhanced design (thickness >35 mm). The frame is made by broshennyh boards of hardwood (moisture 7-8%) and MDF panels, which act as ribs, no voids and honeycomb, and therefore have increased impact resistance, sound and thermal insulation. When you buy fakes, you will not be able to ensure no air pockets inside the fabric.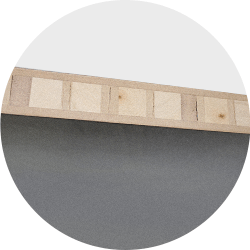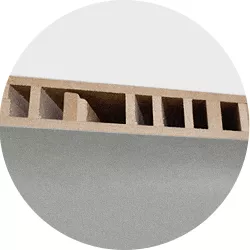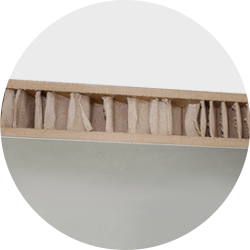 Boxed timber
Authentic design korobochny timber — reinforced consists of ship-birch plywood and MDF.
The developed technology increases performance and improves the resistance to deformation of the door unit.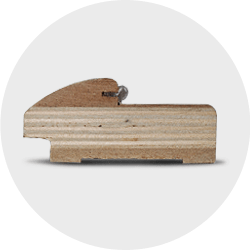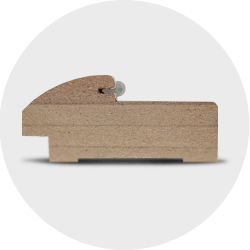 Stamp
All products are Factory Geona is checked by the quality control Department at every stage of production, which excludes the presence of hidden defects. On the canvas is certainly worth a stamp, with indication of the change and attached a passport with stamp OTK.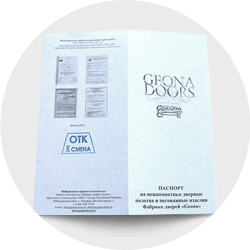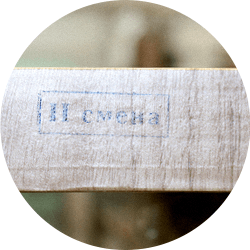 Certificates
Original Factory produce safe and environmentally friendly, meet the requirements of GOST 6629-88, ISO 9001-2011, ES, sanitary-epidemiological and international requirements, does not contain harmful and toxic substances.




Fake products
Selling counterfeit products aims to obtain excess profits. Under such a policy, the procurement costs of raw materials reduced to a minimum. To pay for such "savings" account to a retail buyer. Detachment, scratches, swelling leaf and other defects begin to "delight" the user is already in a couple of months, depending on operating conditions. Post-warranty service on the forgery does not apply. No quality mark on the end of the door, the Factory will not be able to help in solving the problem. The use of cheap not tested sealants and adhesives can result in not only spoiling the appearance of the fabric, but also a threat to health: discharge rack of glass, the content of harmful substances and toxins increases the probability of allergic reactions and injury.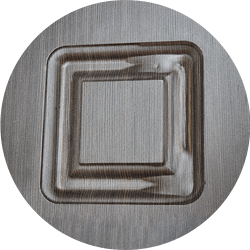 The bulbous canvas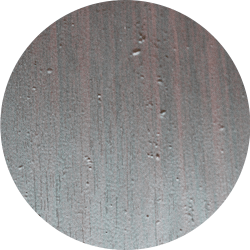 Debris under the film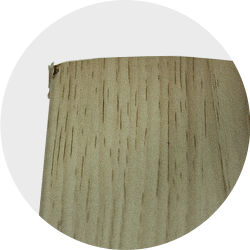 Chips and scratches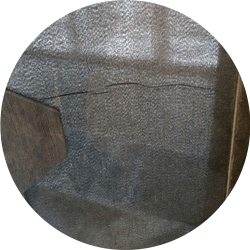 The marriage of glass