Roto system attracts special attention of designers and owners focused on finding solutions to save space. Painting with such a system opens in different directions in the open state, the flap is perpendicular to the wall, appearing in two adjacent rooms at 50% of its width.
In addition to the kit:
For registration of the opening you want to order architraves and transoms universal telescopic mouldings.
Scheme opening (top view)
Inside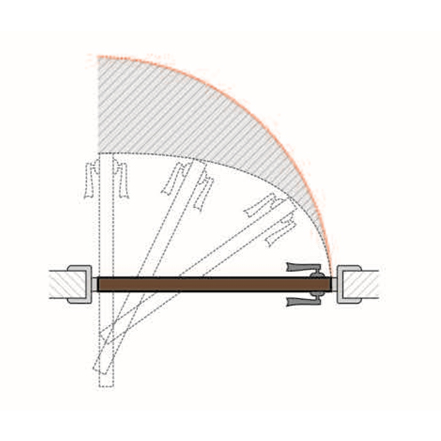 Out